Todd Holliday's Central Automotive - Auto Repair, Brakes, Factory Maintenance
Offered by: Todd Holliday's Central Automotive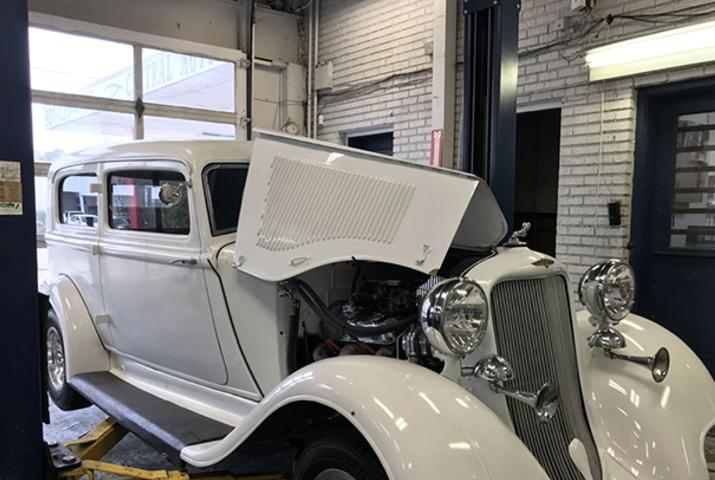 Get A Free Estimate
---
Service: Car & Vehicles
Category: Car Repair, Air Conditioning / Heatinge, Brakes, Engine / Transmissions, Tire Balancing, Other
State: Tennessee
Cities: Memphis
Details:
Auto Repair, Brakes, Factory Maintenance
Timing Belts, Water Pumps, Motors
Auto Cooling System, Auto Tune Ups, Auto Maintenance
Transmissions, Front End, Suspension
Car Batteries, Starters, Alternators, Steering
Auto Air Conditioning, Tires/Wheels, Alignment
Exhaust, Springs, Diagnostics, Fuel Injection Service
Il Changes, Engine Repair, Auto Electrical Service, Drivetrain, Tire Store
Todd Holliday's Central Automotive is the leading trusted shop for auto repair and maintenance services in Memphis, TN. We have experienced ASE-certified technicians who are skilled to handle all major and minor repair and service needs. Our large facility is a comfortable, friendly place to visit. It is never fun to have repairs done on your vehicle, but we are here to make the process less stressful. We will treat you like family, and provide quality work to help extend the life of your vehicle.

Getting the longest life out of your car requires qualified, skilled service providers. We have the best team of mechanics in the area, who aim to get you back on the road timely and to keep your vehicle out of our shop as much as possible. By having work done right the first time, you will enjoy more hassle-free driving and less repair shop visits. As much as we love to see our customers, we aim to keep your vehicle reliable and safe with quality repairs that last.

Our auto repair shop is known for providing a superior customer service experience. We want you to drive away trusting the quality of our work, and remembering the great, friendly service you received.

We may not be the cheapest option available, but we truly believe we offer the best value at a competitive price. You will receive the best quality repair and maintenance service, an honest diagnosis, a fair price, and high-quality parts, filters, oils, and components. In addition, we provide the same or better-quality work at a lower cost compared to the large dealerships. Our maintenance services can keep your warranty intact, while providing cost savings for you.

We maintain our commitment to superior service by guaranteeing we will never complete unnecessary repairs, will provide honest recommendations, and will answer all customer questions thoroughly in terms you can understand.

We carry over 45 years of automotive shop experience. Our customers love our spacious, comfortable waiting area with free WiFi and cable TV. We also offer free shuttle service, digital photos of your repair, and after hours key drop.

Whether you are needing brake work, factory maintenance, auto tune up, transmission work, tire service, alignment, fuel injection service, oil changes, engine repair, auto electrical service, or other auto repair services, Todd Holliday's Central Automotive is here for you. We are accredited with the Better Business Bureau, and proudly carry an A+ rating.

We would love to be your go-to shop for auto repairs and maintenance in Memphis, TN. Call us today at (901) 725-4766.
Offered by: