Whether you're doing a full home remodel, new construction, or replacement, we have windows and doors in shapes and styles that can be used in combinations to improve the beauty, comfort and energy efficiency of your home.
Offered by: Milgard Windows & Doors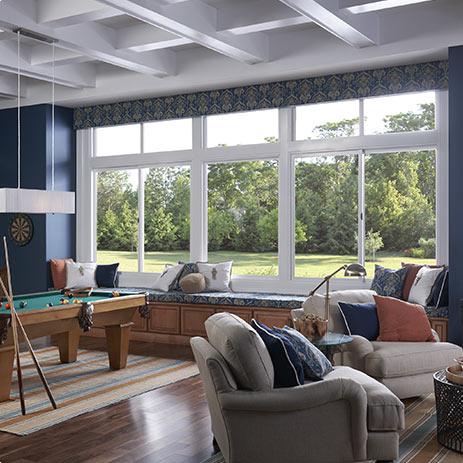 Get A Free Estimate
---
Service: House & Garden
Category: Construction & Renovation, Interior Designers
State: Washington
Cities: Tacoma
Details:
vinyl windows
aluminum windows
fiberglass windows
wood windows
patio doors
Milgard windows and doors
window and door manufacturing
Milgard Windows & Doors is a vertically integrated window and patio door manufacturer. We make our own insulated glass units, produce our own vinyl components, and make our own fiberglass frames.

To ensure top quality from start to finish, Milgard begins by precisely controlling our vinyl compound formulation to withstand harsh climate conditions. We extrude our own frame material, and fabricate all vinyl windows and doors to order, giving us the tightest control over quality. Our fiberglass windows and doors receive the same level of attention.

Almost all our frame materials are manufactured internally to provide the highest level of consistently high quality. Milgard's commitment to innovation has made us a leader in all aspects of window technology. This includes materials, manufacturing techniques, components, glass, energy efficiency and even our warranty.

At Milgard Windows & Doors, expertise comes from over 50 years of experience.

In 1962, Gary Milgard started Milgard Manufacturing with the goal of offering quality mill-finished, aluminum-framed windows. In 1968, Milgard Manufacturing expanded to produce sliding glass doors. In 1989, the first Milgard® vinyl windows were introduced.

Over the years, the company expanded to offer wood, aluminum, vinyl and fiberglass windows and patio doors. Milgard Windows & Doors now operates at 13 locations in Canada and the United States.

While its presence has grown, Milgard service remains local. Our location in Fife, WA manufactures windows and doors to service Washington, Canada, Alaska & Hawaii areas. All products are custom-made to fit each home's desired specifications and backed by the Milgard Full Lifetime Warranty.

To reach us at our Fife, WA location, please call us at (253) 922-6030.

Offered by: