Oral7 Moisturizing Oral Care
Offered by: Sterre Health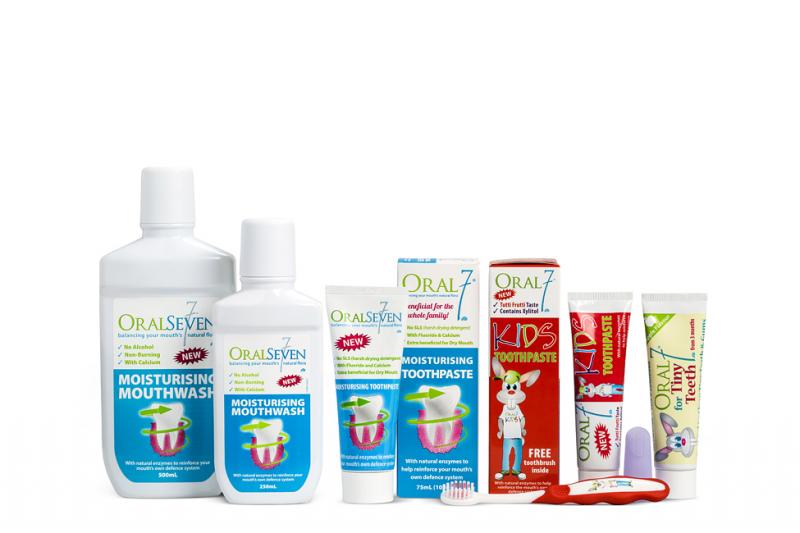 Get A Free Estimate
---
Service: Health & Wellness
Category: Wellness, Wellness
States: Alaska, Alabama, Arkansas, Arizona, California, Colorado, Connecticut, District of Columbia, Delaware, Florida, Georgia, Hawaii, Iowa, Idaho, Illinois, Indiana, Kansas, Kentucky, Louisiana, Massachusetts, Maryland, Maine, Michigan, Minnesota, Missouri, Mississippi, Montana, North Carolina, North Dakota, Nebraska, New Hampshire, New Jersey, New Mexico, Nevada, New York, Ohio, Oklahoma, Oregon, Pennsylvania, Rhode Island, South Carolina, South Dakota, Tennessee, Texas, Utah, Virginia, Vermont, Washington, Wisconsin, West Virginia, Wyoming
Cities: All cities
Details:
Oral7 Dry Mouth Moisturizing Toothpaste
Oral7 Dry Mouth Moisturizing Mouthwash
Oral7 Dry Mouth Moisturizing Mouth Gel
Oral7 for Tiny Teeth Gel (infants to 3 years - no fluoride, sugar, artificial flavors or colors)
Oral7 Kids Toothpaste w/ fluoride. No sugar
Oral7 is an FDA approved over-the-counter (OTC) oral care line that includes products for those with xerostomia and a children's line. 50% OFF all February

All include a proven antibacterial protein-enzyme system. Tremendous user feedback. Compare with Biotene. Go to http://www.sterrehealth.com to learn more. Request Oral7 Samples Now.
Offered by: