Doc Wellness Supplement - 3 Bottles
Offered by: DMI: Home of Doc Wellness Supplement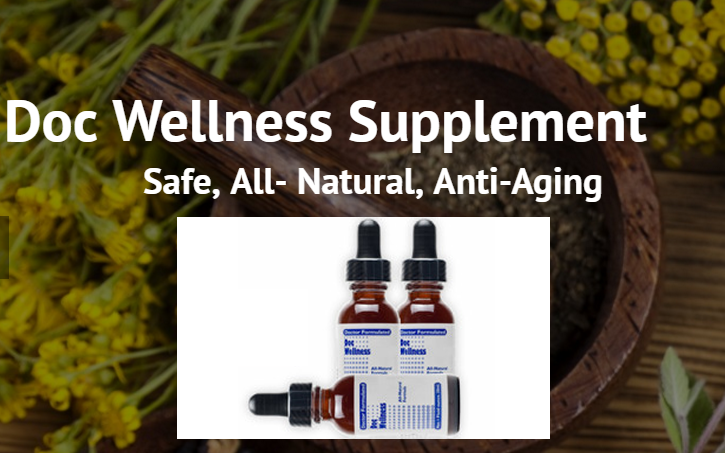 $189
---
Original Price: $207 Discount: 8%
---
Service: Health & Wellness
Category: Wellness,
States: Alaska, Alabama, Arkansas, Arizona, California, Colorado, Connecticut, District of Columbia, Delaware, Florida, Georgia, Hawaii, Iowa, Idaho, Illinois, Indiana, Kansas, Kentucky, Louisiana, Massachusetts, Maryland, Maine, Michigan, Minnesota, Missouri, Mississippi, Montana, North Carolina, North Dakota, Nebraska, New Hampshire, New Jersey, New Mexico, Nevada, New York, Ohio, Oklahoma, Oregon, Pennsylvania, Rhode Island, South Carolina, South Dakota, Tennessee, Texas, Utah, Virginia, Vermont, Washington, Wisconsin, West Virginia, Wyoming
Cities: All cities
Details:
All natural - Safe - Anti Aging Formula
Clinically tested Anti Aging Formula
Doctor developed - correct species of herbs used
Anti Aging Quickly Effectiv
Doc Wellness Supplement - The country's finest herbal anti aging formula.

Anti aging formula is the precise method of selecting, preparing, processing, sequencing and extracting the medicinal value from the nutrition. This was expertly completed with the trade secret, double processing method known as Alpha Trisequelene™

Anti Aging Quickly Effective - Formula: Amino Acids, Herbs, Anti Aging Ingredients from the World of Alternative Medicine

Do you experience 2 or more of the following?:

- Low energy
- Poor Sleep Patterns
- Weight Gain
- Inability to Lose Weight
- Age Spots
- Wrinkles or Sagging Skin
- Bone Weakness or Osteoporosis
- Thinning Hair
- Poor Memory

If you answered YES to 2 or more, you need this formula!!
Offered by: