Carol Flynn Heating & Cooling
Offered by: Carol Flynn Heating & Cooling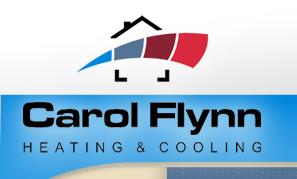 Get A Free Estimate
---
Service: House & Garden
Category: House Services, Air Conditioning & Heating
State: California
Cities: San Mateo
Details:
Air conditioner
Heating
Furnace
Ducts
Carol Flynn Heating & Cooling has been serving San Mateo and Bay Area residential and commercial with quality HVAC, air conditioning, cooling, air duct cleaning, heating, heaters, furnace installation and repairs since 1954. "Carol Flynn Inc. is one of SF Bay Area's Best HVAC Contractors" – Diamond Certified

Our NATE certified technicians repair & install all makes and models of HVAC equipment.

Welcome to Carol Flynn, Inc. Let us design and install a highly efficient heating and cooling system in your home and/or office. Superior products and quality installations for less.

High quality heating and air conditioning products, superior service and low pricing, has made us a Bay Area HVAC favorite for over 50 plus years.
Today there are over 40,000 heating and cooling products in the marketplace. We have repaired installed, & maintained tens of thousands of them.

Our knowledge, expertise, experience & know-how will benefit you greatly.
Offered by: