Car Wash - Self Serve
Offered by: Splash N Shine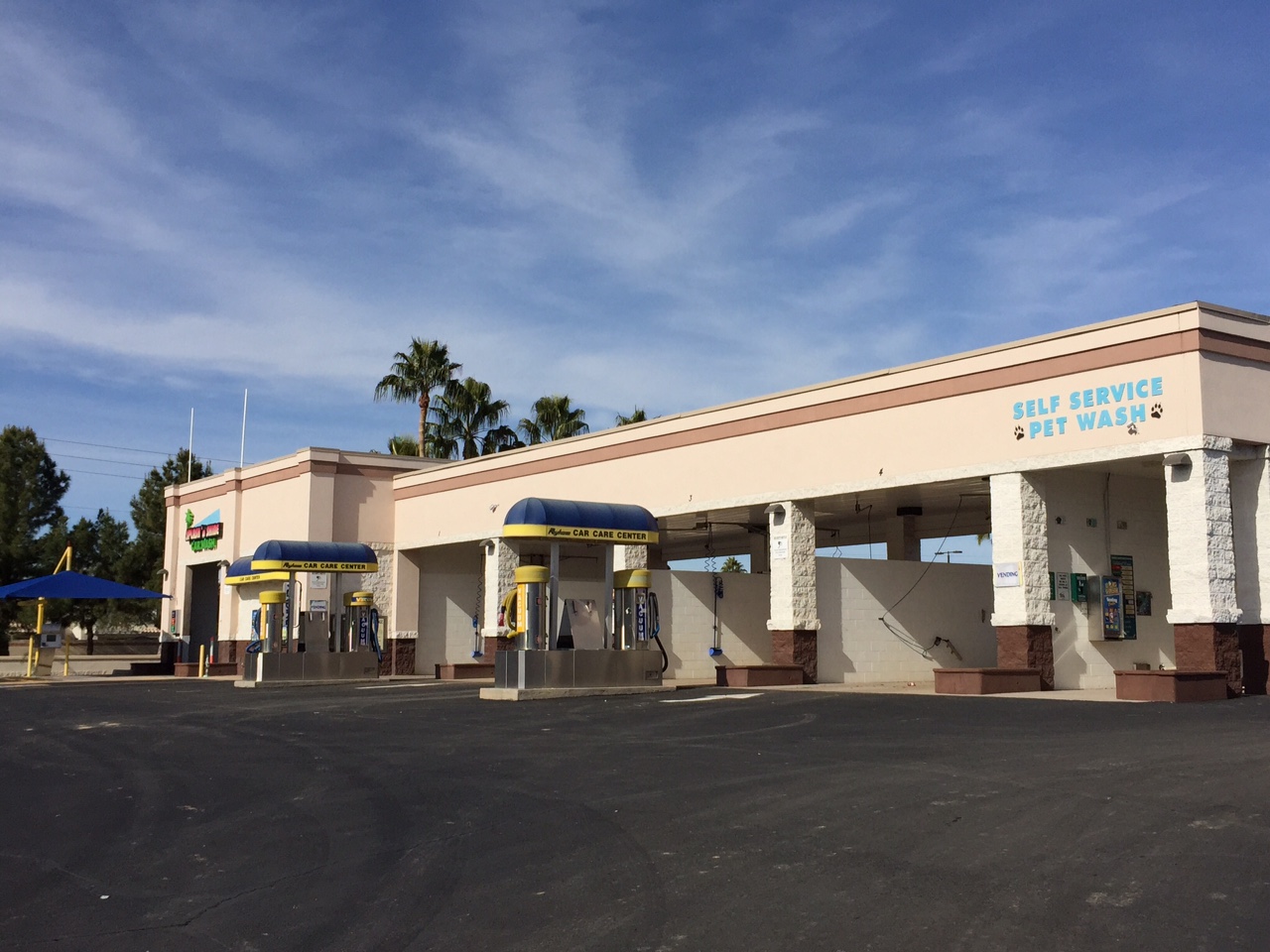 $5
---
Original Price: $5 Discount: 0%
---
Service: Car & Vehicles
Category: Car Wash, Automatic Car Wash
State: Arizona
Cities: All cities
Details:
4 Extra Large Self Serve Car Wash bays
1 Automatic Car Wash bay
1 Warm Water Self Serve Pet Wash Bay
Splash'n Shine is a Veteran Owned self service car wash, and self serve dog/pet wash open 24/7. It has 4 self service bays (bay entrance dimensions: 11ft 3in high by 15ft 6in wide) and 1 automatic wash bay. There is also one warm water dog wash bay.

There are 10 vacuum cleaners on-site, 6 of which under a covered shade screen. The entire area is protected by 24 hour video surveillance and a monitored alarm system. Also, lights automatically come on during the evening.

We are now offering an unlimited monthly wash program in the automatic bay for the Premium wash package. The price is $29.95 per month, billed at the beginning of each month using the secure Quickbooks payment system. All Major credit cards, debit cards or direct pay via checking account is available. If you are interested please e-mail us at Splahnshine2@gmail.com and we will get you set up with your own 5 digit code for use on the touchscreen pay station. This service provides a simple, fast, secure and convenient method to pay and keep your car looking good year round.

For help or suggestions please e-mail splashnshine2@gmail.com. (e-mail is managed promptly) Note: phone service is provided by google voice and all messages are transcribed to e-mail and sent to the same account above where they are promptly addressed.
Offered by:
Contact Company - Contact Express