Ballantyne Chapel - Heritage Funeral and Cremation Services in Charlotte
Offered by: Heritage Funeral and Cremation Services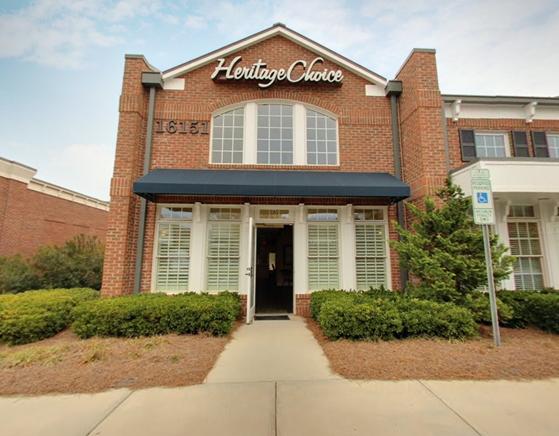 Get A Free Estimate
---
Service: House & Garden
Category: Other,
State: North Carolina
Cities: Charlotte
Details:
Funerals, Funeral Services, Funeral Home
Cremations, Cremation Services, Crematory
Cremation with Memorial Service, Direct Cremations, Low Cost Cremations
Pet Cremations, Memorial Ceremonies, Cemetery
Burials, World-Wide Shipping, Pre-Need Funeral Services
Pre-Planning Funeral Services, Caskets, Vaults
Permanent Memorialization, Urns, Honoring Life
Life Celebrations, Grief Resources, Veteran Services, Military Honors
Heritage Funeral and Cremation Services has been providing top-notch funeral services in North Carolina since 1998. Many unique services are available in addition to the basic, traditional funeral offerings. The company is independently owned and managed, with three convenient locations in the area. Families that choose Heritage Funeral and Cremation Services can expect dignity, compassion, and respect every step of the way. Not only are top-notch services available, but rest assured to know that the prices are sensible for the industry.

Choosing a full-service funeral home means that families have the opportunity to choose the details that create a personalized funeral experience. Many services are offered: funerals, cremations, memorials, direct cremations, pre-need funeral services, burials, graveside, worldwide shipping, vaults, caskets, urns, grief resources, permanent memorialization, life celebrations, military honors, and more.

The three funeral homes are found in convenient locations in the area, offering a unique experience in a beautiful environment. Not only does Heritage Funeral and Cremation Services provide the basic funeral and cremation options that are needed, but the team works hard to provide unbeatable customer service. The full-service cremation facility has an on-site crematory in the Matthews area, so the deceased stays in the care of our staff at all times. Also, Peaceful Pets was established in 2007 to create an opportunity for people to cremate and honor the lives and memories of their pets.

Heritage Funeral and Cremation Services provides services for residents in Charlotte, Indian Trail, NC, Indian Land, SC, Matthews, Waxhaw, Monroe, Lancaster, Fort Mill, Pineville, Mint Hill, and other surrounding cities. The business boasts a BBB A+ rating and several members of the staff are Certified Funeral Service Professionals. The funeral home also was recognized with an award for Americas Best Funeral Homes. Associations include NCFDA (North Carolina Funeral Directors Association), NFDA (National Funeral Directors Association), Veterans & Family Memorial Care, CANA (Cremation Association of North America), and Cremation-With-Care.

In addition to local funeral services, Heritage Funeral and Cremation Services offers nationwide and international shipping as required. To learn more about the cremation and funeral services that are provided, visit the convenient Charlotte location: 16151 Lancaster Hwy Ste A Charlotte, NC 28277. Call anytime to talk to a member of our team: (704) 714-1540.
Offered by: